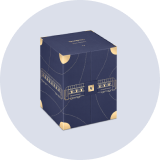 Festive kolekcijos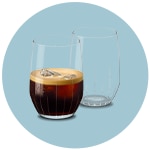 REVEAL COLLECTION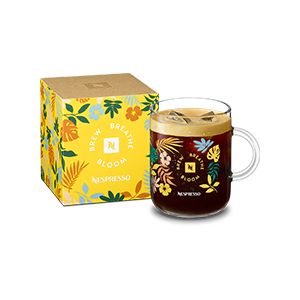 SEASONAL ACCESSORIES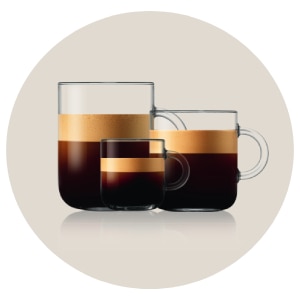 VERTUO ACCESSORIES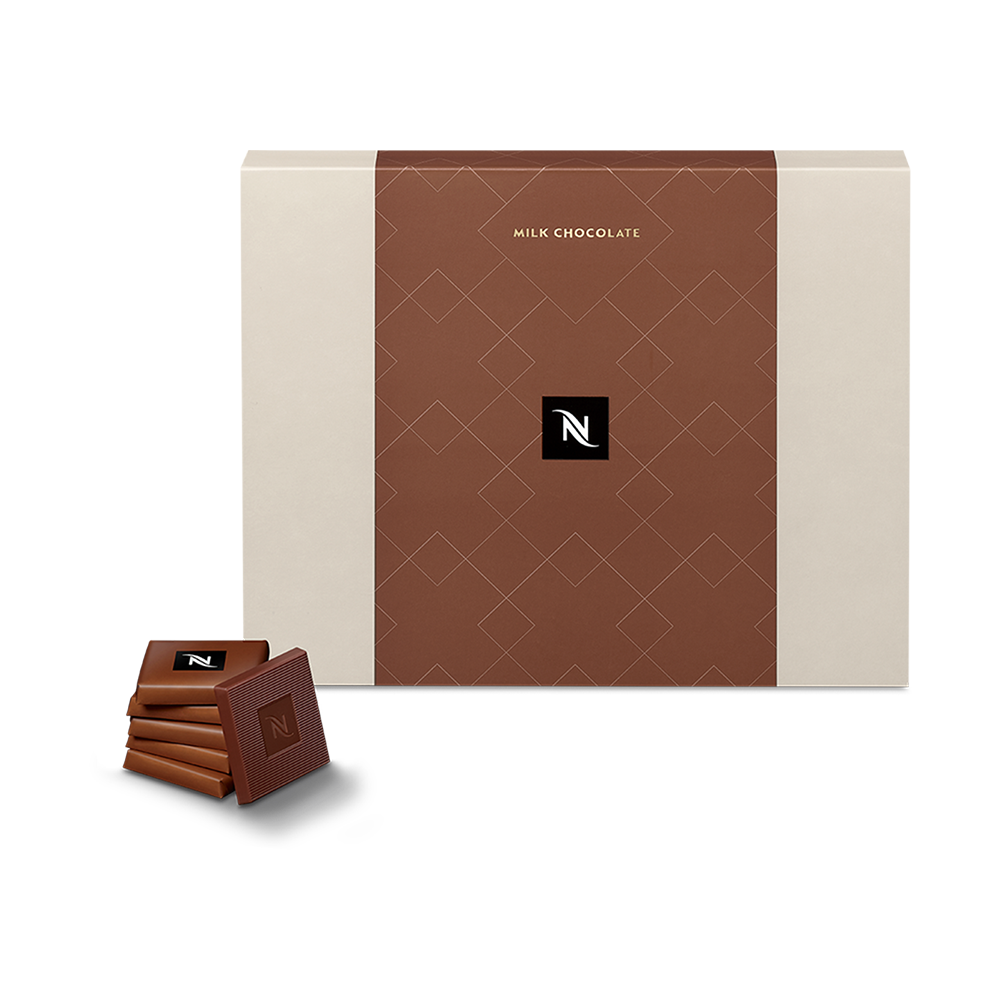 SWEETS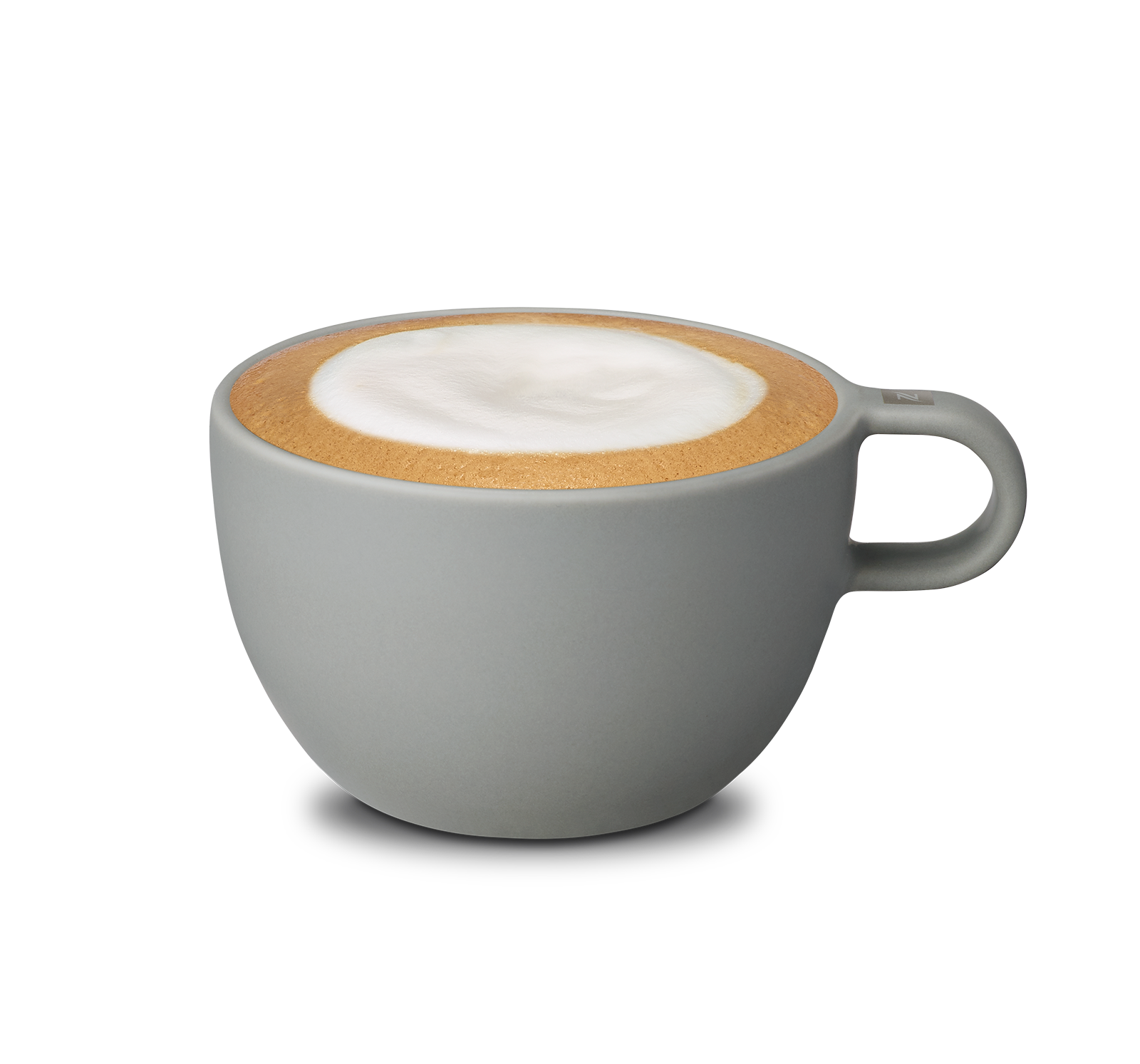 BARISTA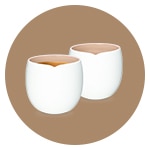 ORIGIN COLLECTION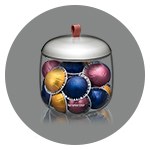 CAPSULE DISPENSERS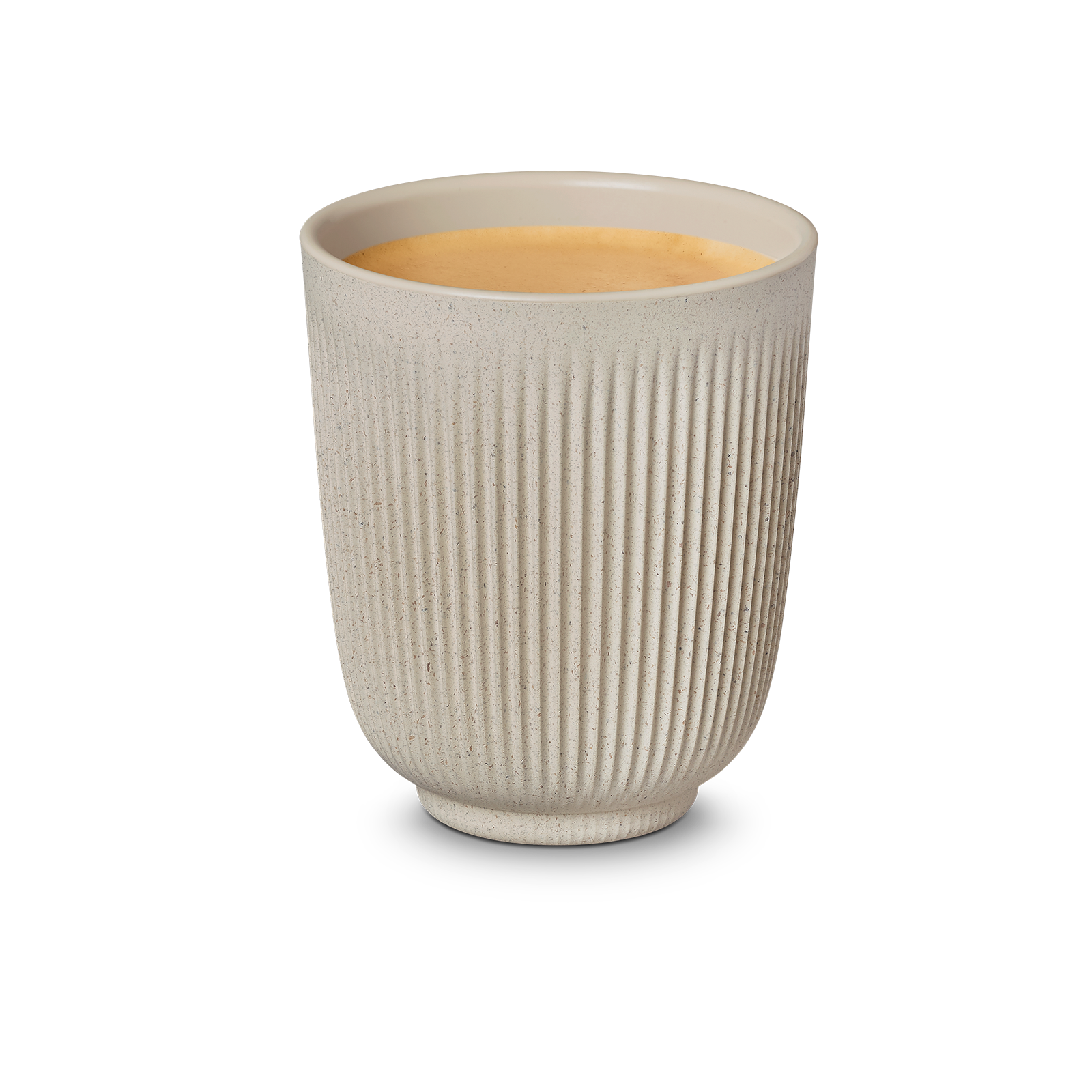 NUDE COLLECTION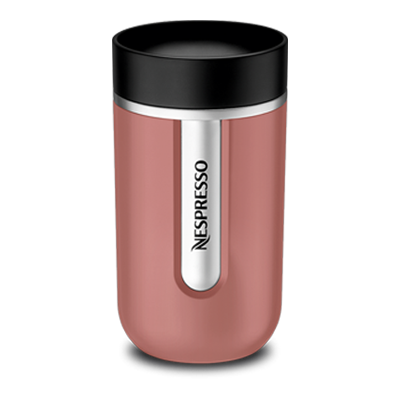 NOMAD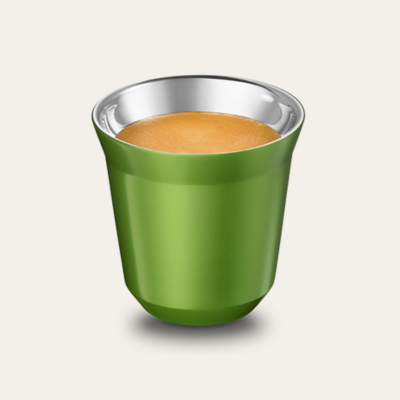 PIXIE COLLECTION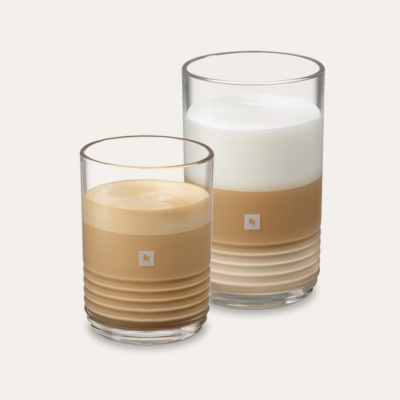 VIEW COLLECTION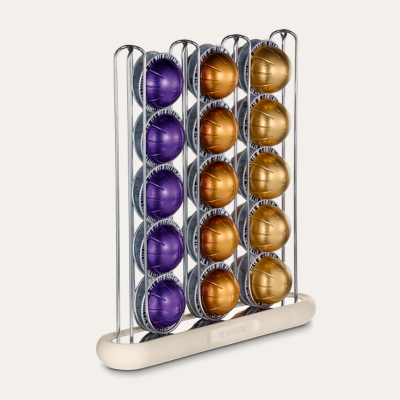 LUME COLLECTION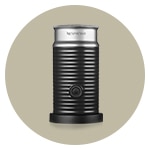 MILK FROTHERS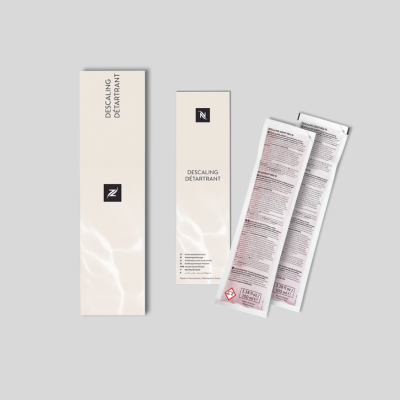 CARE PRODUCTS
REVEAL COLLECTION
Enjoying coffee from Reveal tasting glasses will unveil the full range of coffee aromas and flavours. Developed in collaboration with Riedel, a glassware manufacturer, they make the tasting experience an absolutely perfect moment. 
SEASONAL ACCESSORIES
Seasonal accessories inspired by the scents and colours of the seasons. Their stylish designs let you enjoy both the refreshing coffee of summer and the warming flavours of winter.
VERTUO ACCESSORIES
For those who like to indulge just a little more, you'll be glad to encounter the Vertuo Collection. Made out of tempered glass, with rounded shapes, it'll keep any recipe warm for the time it takes to drink it. Bringing your coffee moments to new heights.
SWEETS
Pair your coffee with our mouth-watering collection of biscuits, classic delights, sugars and luxury chocolates.
BARISTA
Cups for enjoying coffee and milk combinations. Stylish in appearance and shape, reminiscent of classic cappuccino cups, but very modern. Comfortable to hold and fascinating for their striking contrast between the matt finish and the bright interior. 
ORIGIN COLLECTION
Designed by India Mahdavi and inspired by the primal form of the coffee bean, this range of coffee accessories is timeless, simple, and elegant.
CAPSULE DISPENSERS
Easily access and organize your Nespresso capsules from the moment you get them until it is time to recycle with our elegantly designed storage options. A guaranteed way to keep your coffee drinking ritual stylish, stocked and sustainable.
NUDE COLLECTION
From the husk that cradles each bean, to the cup that cradles your coffee, the NUDE collection invites you to be part of a harmonious cycle. 30 percent of NUDE collection is made from recycled coffee beans.
NOMAD
Whether you want to be alone in nature or storm the city, take your favourite coffee with you. Premium quality travel mugs in a variety of colours and sizes will keep your coffee just as delicious and invigorating.
PIXIE COLLECTION
Inspired by the shape of Nespresso capsules, the avant-garde Pixie cup collection developed by Design Studio 5.5 reminds you of your favourite coffee. The stylish, stainless steel cups will not only keep your coffee fresh and warm, but will also bring a splash of colour into your everyday life.
VIEW COLLECTION
The View collection of clear glass cups allows you to emphasize the texture of your coffee and its rich crema. Created by the Swiss design studio Atelier Oï, which aimed to envelop every coffee moment in light.
LUME COLLECTION
The LUME collection of contemporary classics represents the modern elegance of Italian white porcelain created by Milanese designer Federica Biasi. The angled, tapering rim of the cup reveals the special aromas of your coffee, while the matt finish gives a cosy feel.
MILK FROTHERS
Create indulgent, creamy and flawless milk froth at the touch of a button. For hot and cold coffee & milk recipes. 
CARE PRODUCTS
To make sure that every coffee cup is as perfect as as the first one, don't forget to take care of your machine. With our descaling kits, you're guaranteed to have the perfect quality with every cup.
Accessories for coffee brewing that give coffee a totally new dimension
What do you need to enjoy excellent coffee within seconds? The first thing is, of course, a capsule coffee machine – in the Nespresso online shop and our Boutiques, you can easily find the machine that suits your needs. In addition, you will also need delicious coffee in capsules. We make sure that their range is really wide, as we try to satisfy our customers' preferences at all costs. We highly value coffee lovers because we belong to that group, too. With such a set, you can easily prepare an energetic espresso or a classic cappuccino. But if coffee is more than just a drink for you, get to know our accessories as well. In our opinion, drinking coffee is a lifestyle – find out how to make it even more fun!
Not only a coffee machine – choose the perfect milk frother
Meet the Aeroccino collection with devices that will help you prepare a delightfully creamy foam – it will perfectly enrich your white coffee. What is more – due to the fact that with our milk frother, you can prepare the froth both hot and cold, you can successfully use it not only for hot milk coffees, but also for coffee-based iced drinks. With such accessories, you can follow a lot of inspiring recipes for delicious coffee in a number of ways. A capsule coffee machine and a carefully designed frother that you will find among the products we offer are the perfect duo that will help you prepare coffee like a real barista!
Enjoy drinking your coffee from stylish cups
Our capsule coffee machines stand out with their great design that combines classic style with modernity, thus becoming a functional decoration of any interior. The same goes for the coffee cups that you will find in our collection of coffee accessories. Our customers can choose elegant cups from the products we offer – including those made of porcelain or stainless steel. If you prefer larger portions of coffee, you can also choose one of the designer mugs. Within our collection, we also offer very functional thermal mugs, thanks to which you can enjoy your favourite coffee outdoors!
Coffee is a lifestyle – use accessories that will make you know it anew
At Nespresso, we believe that coffee is more than a drink, it is also a lifestyle. Thus, drinking coffee deserves proper celebration. The above-mentioned elegant cups and mugs are its key feature, but we have even more surprises for you. You can store your coffee capsules at home in functional and ergonomic containers specially designed for this purpose. We also recommend beautiful coffee spoons made of stainless steel – with slender shapes that come in many sizes, as well as our accessory kits.
Coffee in capsules taste great with sweets!
If you like to drink coffee in restaurants and cafés, you probably order delicious sweets together with your favourite drink. At Nespresso, we strive to ensure that our customers can meet their needs related to drinking perfect coffee whenever they feel like it. However, a coffee machine, capsules, milk frother, cups and other accessories are not everything we offer. If you like to combine aromatic coffee with the sweet taste, be sure to try the biscuits prepared by us which are available in the online store and in Boutiques. What distinguishes them from other desserts? Their recipe has been developed to taste the best with coffee!
Drink your favourite coffee and be more eco-friendly
We intend to act in accordance with the principles of sustainable resource management, and caring for the natural environment is very important to us. That is why the collection of our accessories includes items that will allow you to be more eco every day. We are aware of how many users of our capsule coffee machines share our values. Therefore, you may be interested in recyclable bags and baskets we produce. By caring for the natural environment, we express our gratitude to the nature that allows us to enjoy delicious coffee every day!